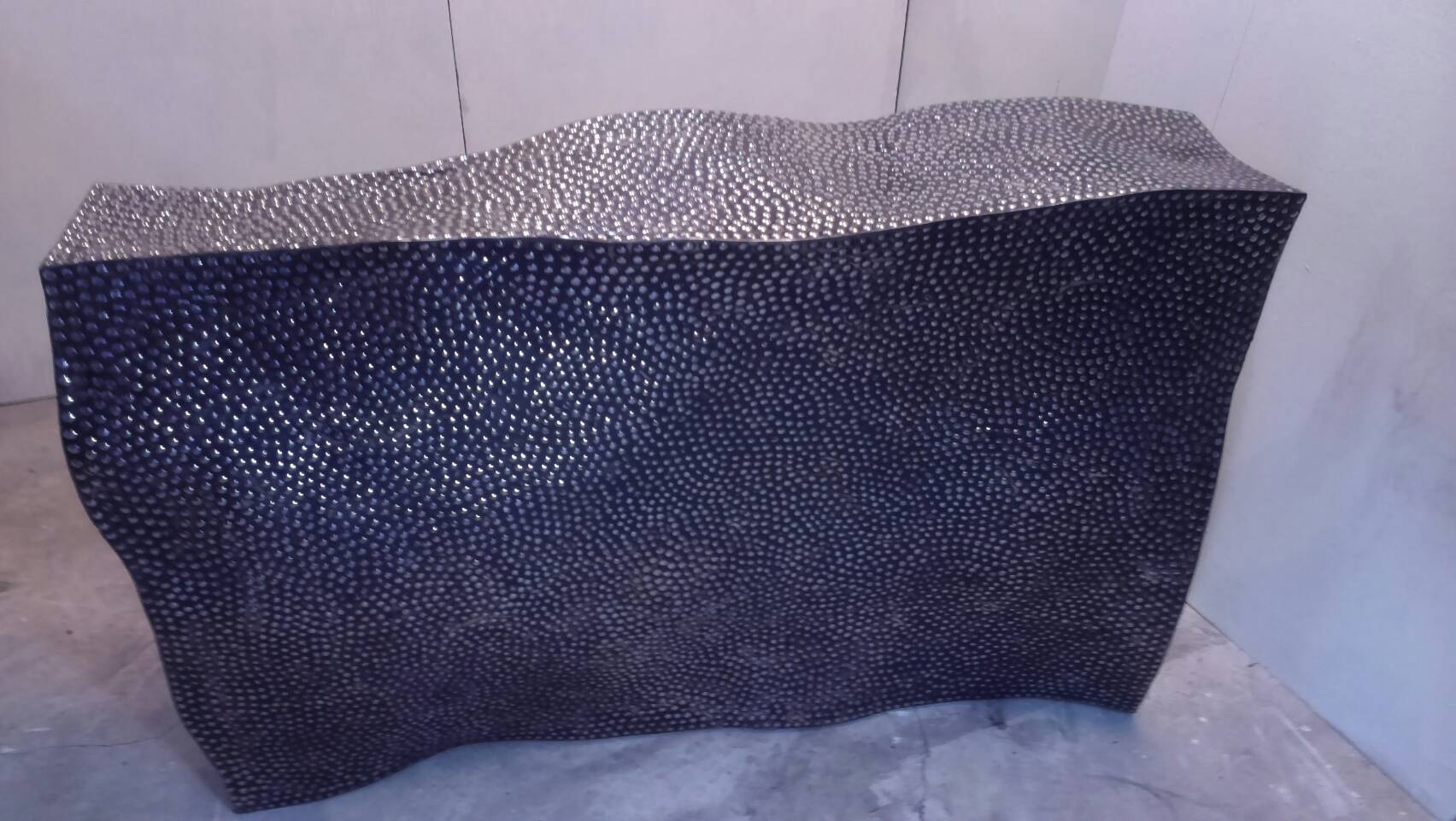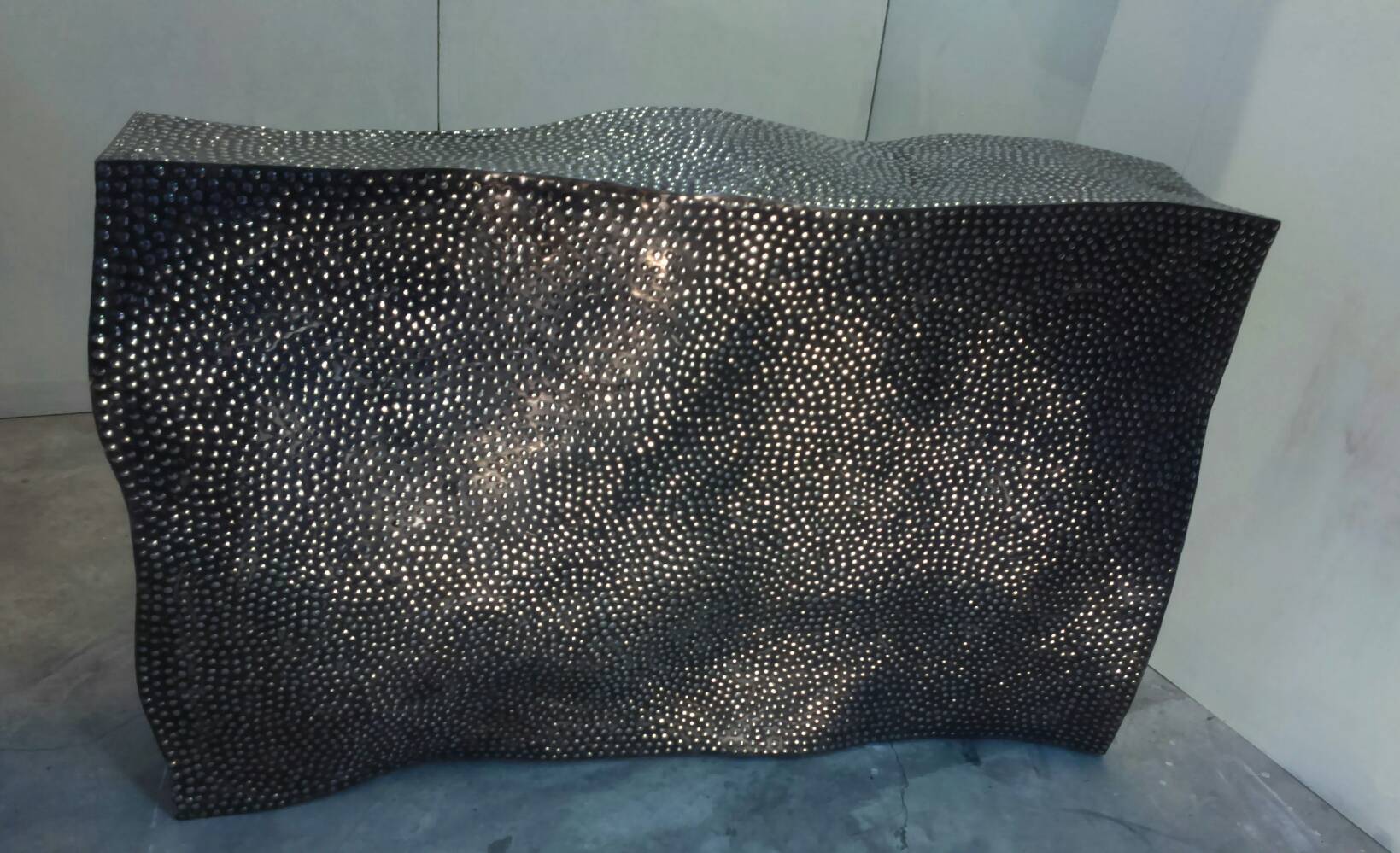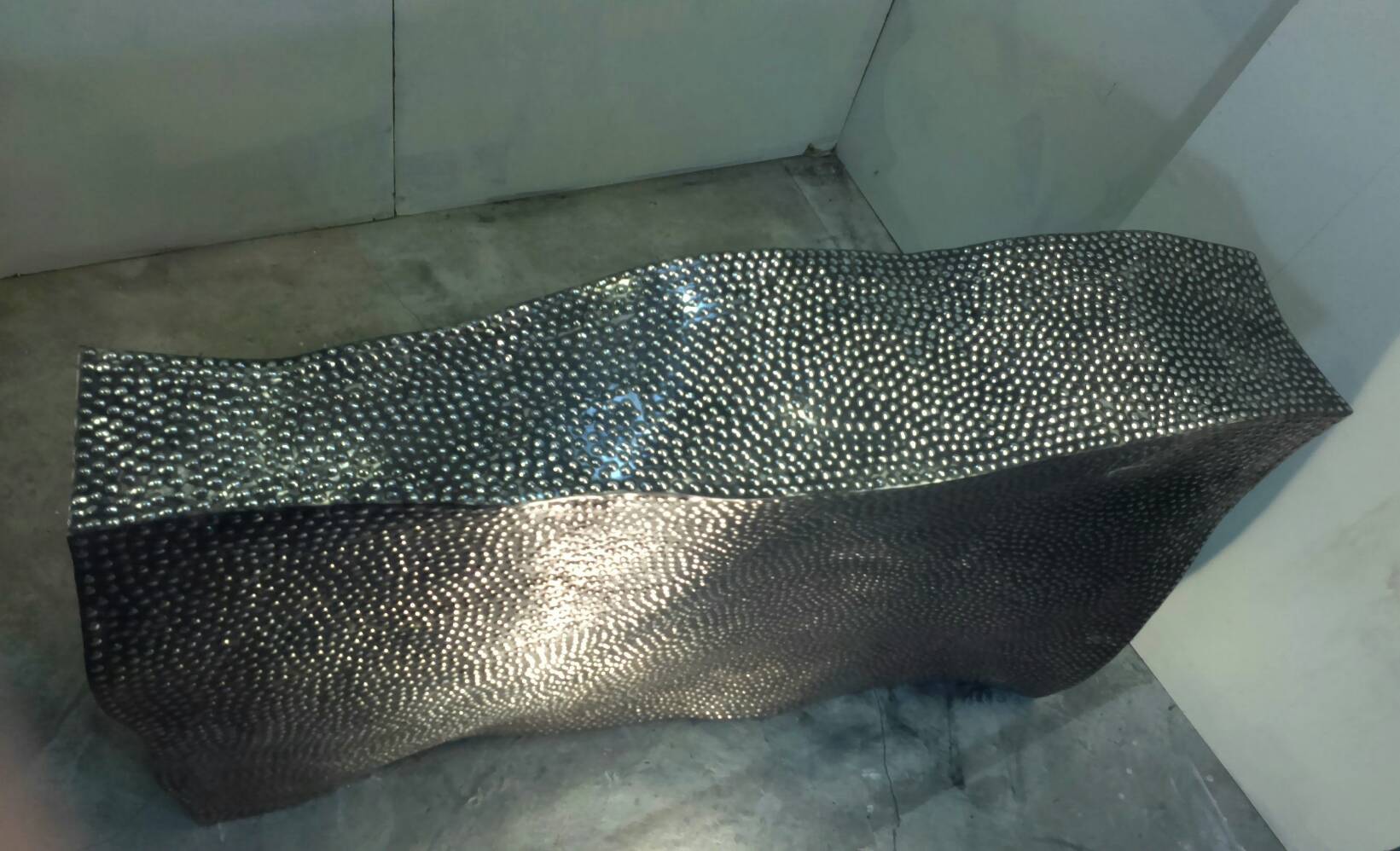 無言詩...蛻變/Wordless Poem -Evolution
---
創作理念
藝術是非常具體的,來自我們日常生活中的一切經驗,可以這樣說,離開生活便沒有藝術。
我的作品有一種混沌的偶然的因素,一種順應,順其自然,在看似混亂之中達到有序和無序的統一,堆積的焊點在高溫的不銹鋼板上形成炫麗的漩渦狀,無規則的,無可預測的漫延,一種不確定的可能性。
外部的形和內部的不確定因素兩者合而為一整體,重要的不是文字,而是無言的經驗。
Statement of Creative Concept
Art is very specific, from everything we experience in everyday life, it can be said that they did not leave the living arts.
My work has a chance of chaotic factor, an adaptation, goes with the flow, in order to achieve the seemingly chaos and disorder of unity, the accumulation of solder joints in high temperature stainless steel plate dazzling spiral form, no prediction of spread, an uncertain possibility rules.
Both the external shape and internal uncertainties combine into one whole; it is not words, but wordless experience.