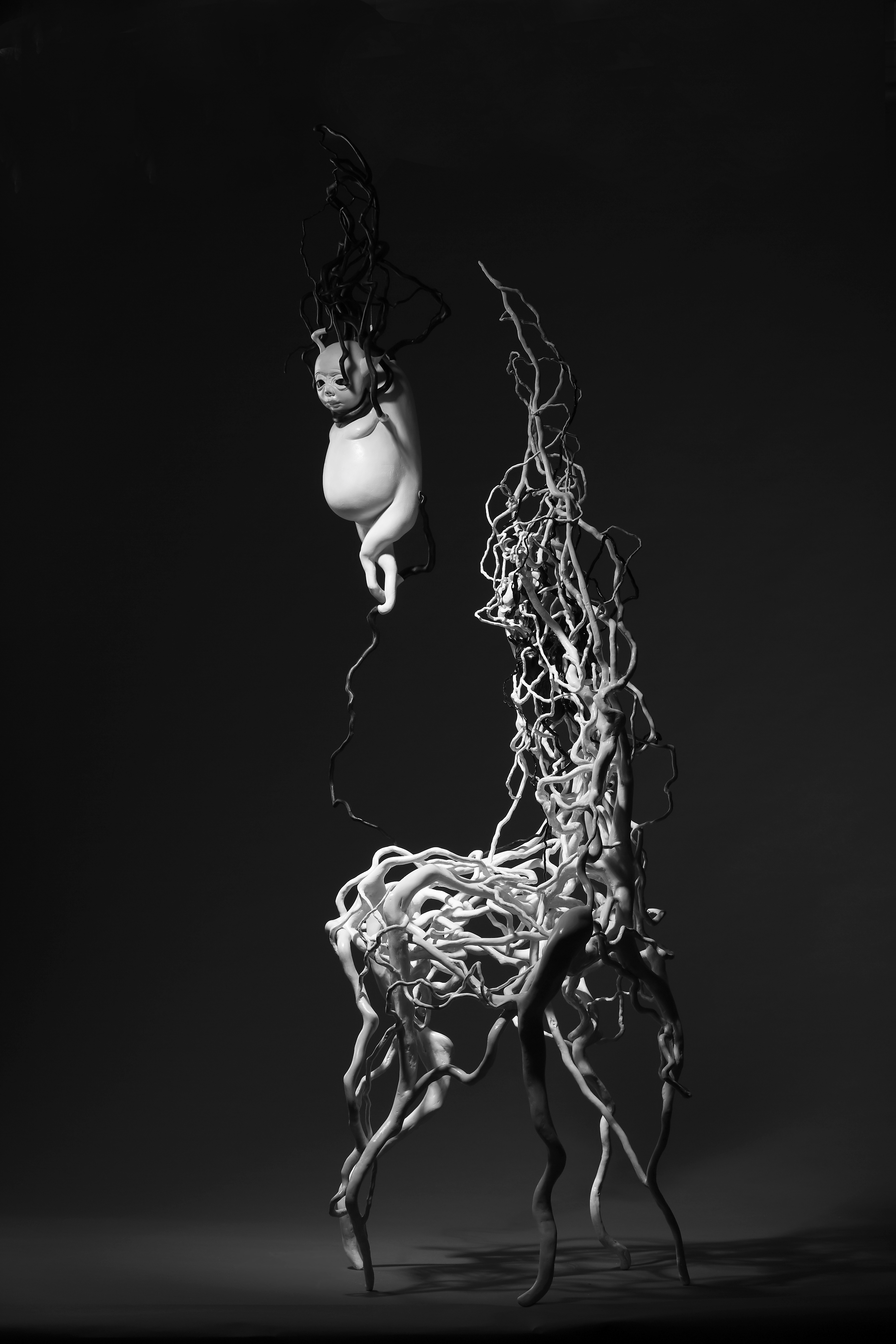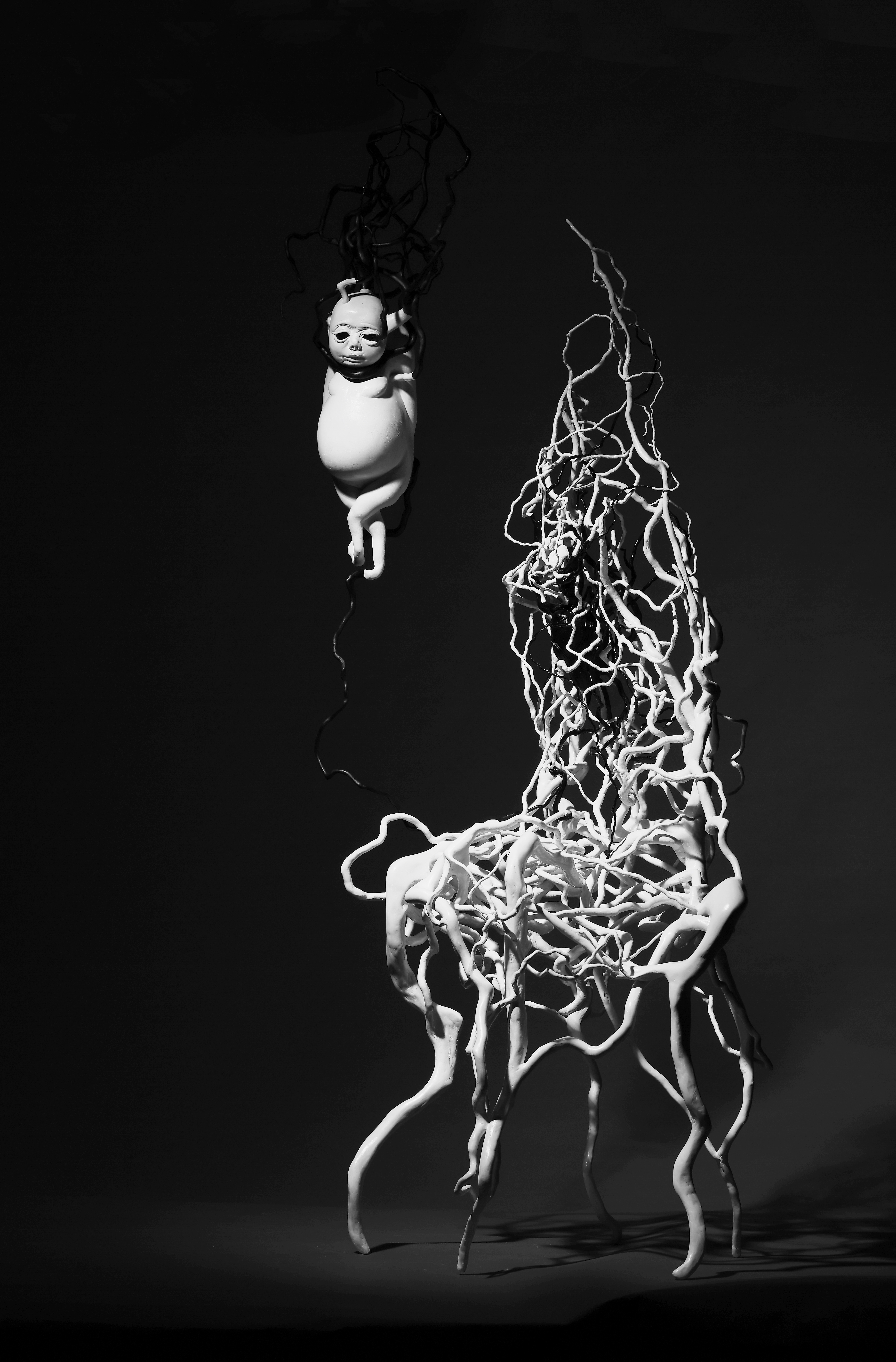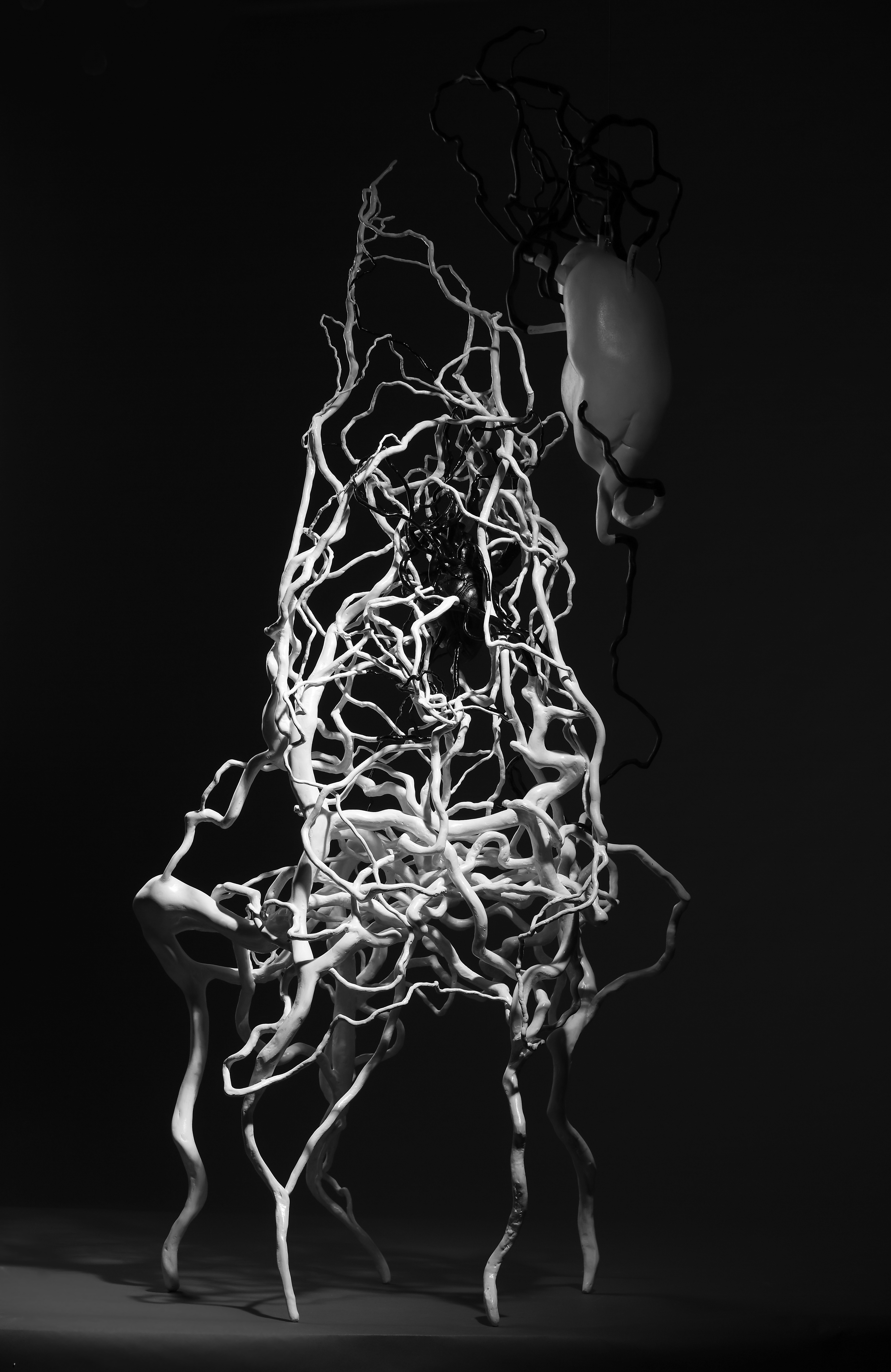 浮生/Life
---
創作理念
作品創作靈感來源於中國的草書—狂草,其筆勢連綿回繞,變化繁多。自如揮灑,內心情感全部註入在墨跡之間,時而寧靜悠遠,時而狂躁瘋癲。
介於對狂草內在精神的感悟,嘗試以雕塑和裝置的形式來表達自我心境。
材料與造型:木與樹枝結合。運用樹枝的形體特性表現如同墨跡般的激情流暢之感,從書法的平面化延伸到立體造型,線條的造型如同筆勢壹樣連綿回繞。傳達置身在生命之外去看待生命本身的意義與價值。
形式與色彩:採用懸掛與置地形式組合。探究雕塑的線條型態與形式界限,試圖尋找雕塑本身與空間的界限尺度。單調的黑白色彩,極端的理性表達,使之無色的世界成為最艷麗的色彩,傳達生命之間的獨特情感狀態。
生命前後沒有所謂的輝煌與敗落,生則死,死則生,一個飽滿完整的生命過程。
Statement of Creative Concept
The inspiration of works comes from Chinese cursive hand - the unconstrained cursive script, the handwriting wrap, a series of changes. Freely, artificial feelings pour in-between ink, sometimes serene, and sometimes violent madness.
Between the feelings of the unconstrained cursive script inner spirit, I try to express itself in the form of sculpture and installation state of mind.
Material and style: wood combined with branches. I used the physical properties of the branch performance as the passion smooth feeling, like the ink from the plane calligraphy extended to the three-dimensional modeling, the modeling of line wrap like handwriting. I tried to convey staying outside of the life to think about the meaning of life and value.
Form and colour: Combination of hanging and landed forms. I tried to explore the sculpture in the form of a line, trying to find the boundaries of sculpture itself and space scale. Both the monotony of black and white color, and extreme rational expression, make the colorless world gain the most gorgeous color, convey the unique emotional state between lives.
There is no glory and decline before and after life. Life is death, death is life, the life of a full process.