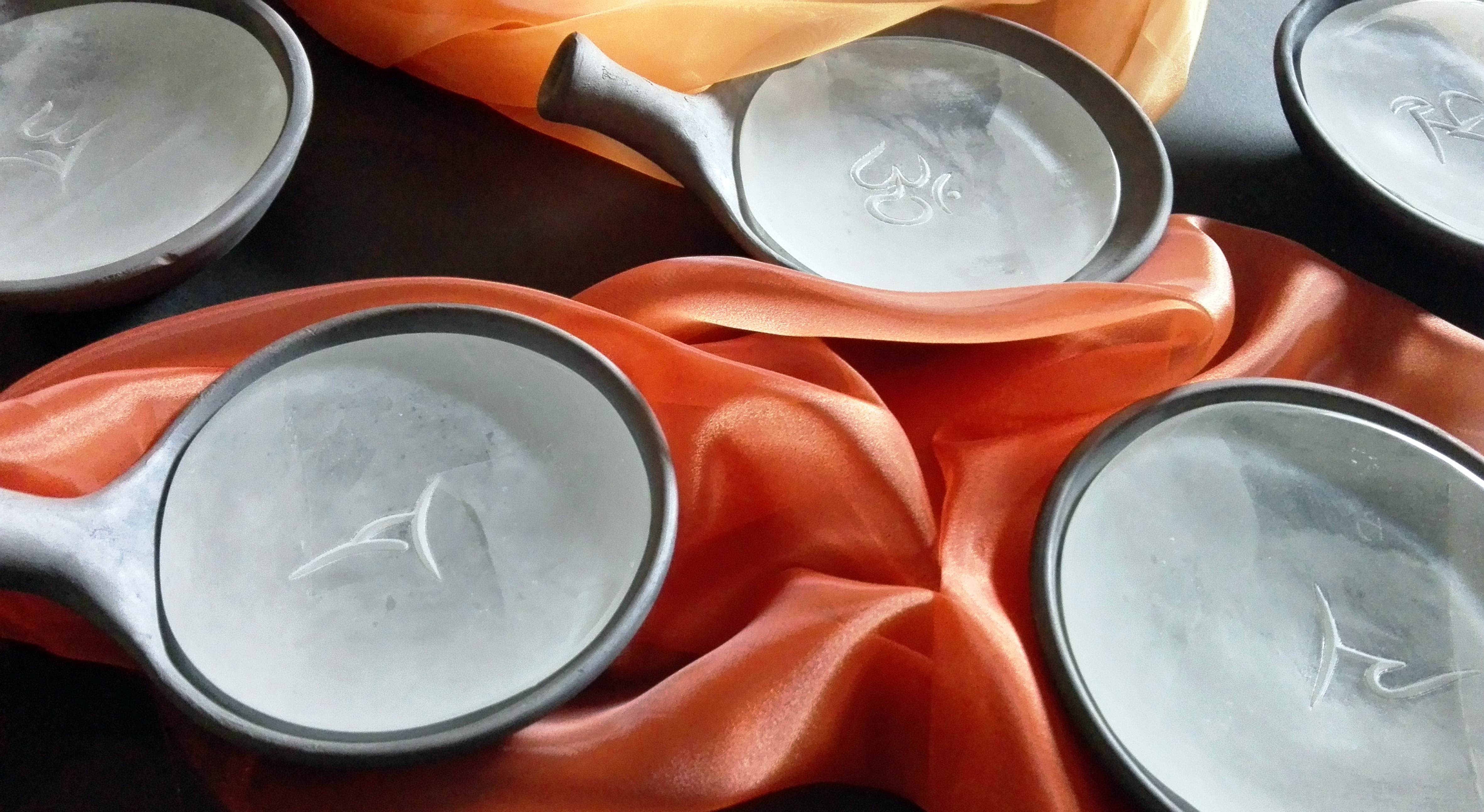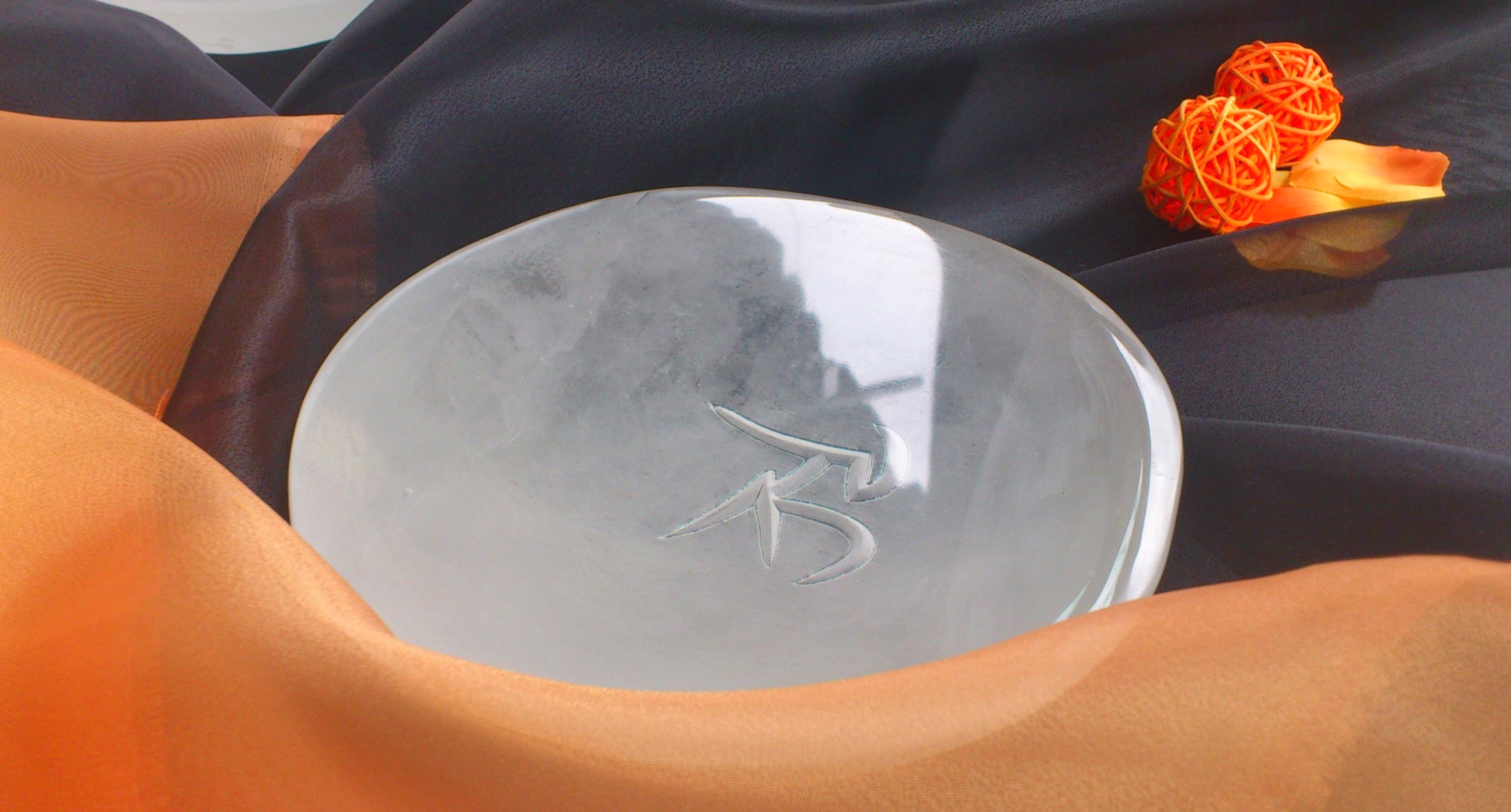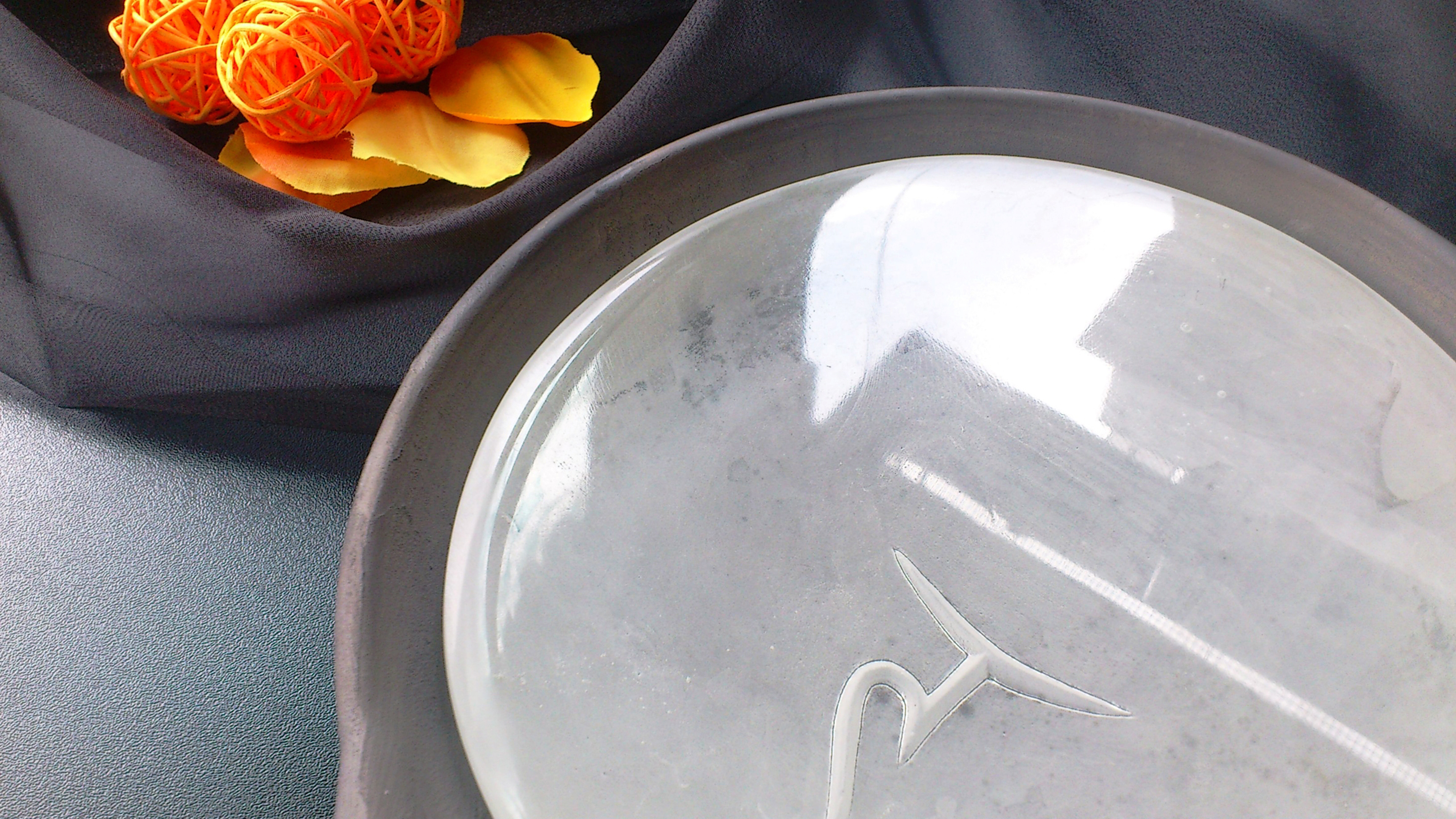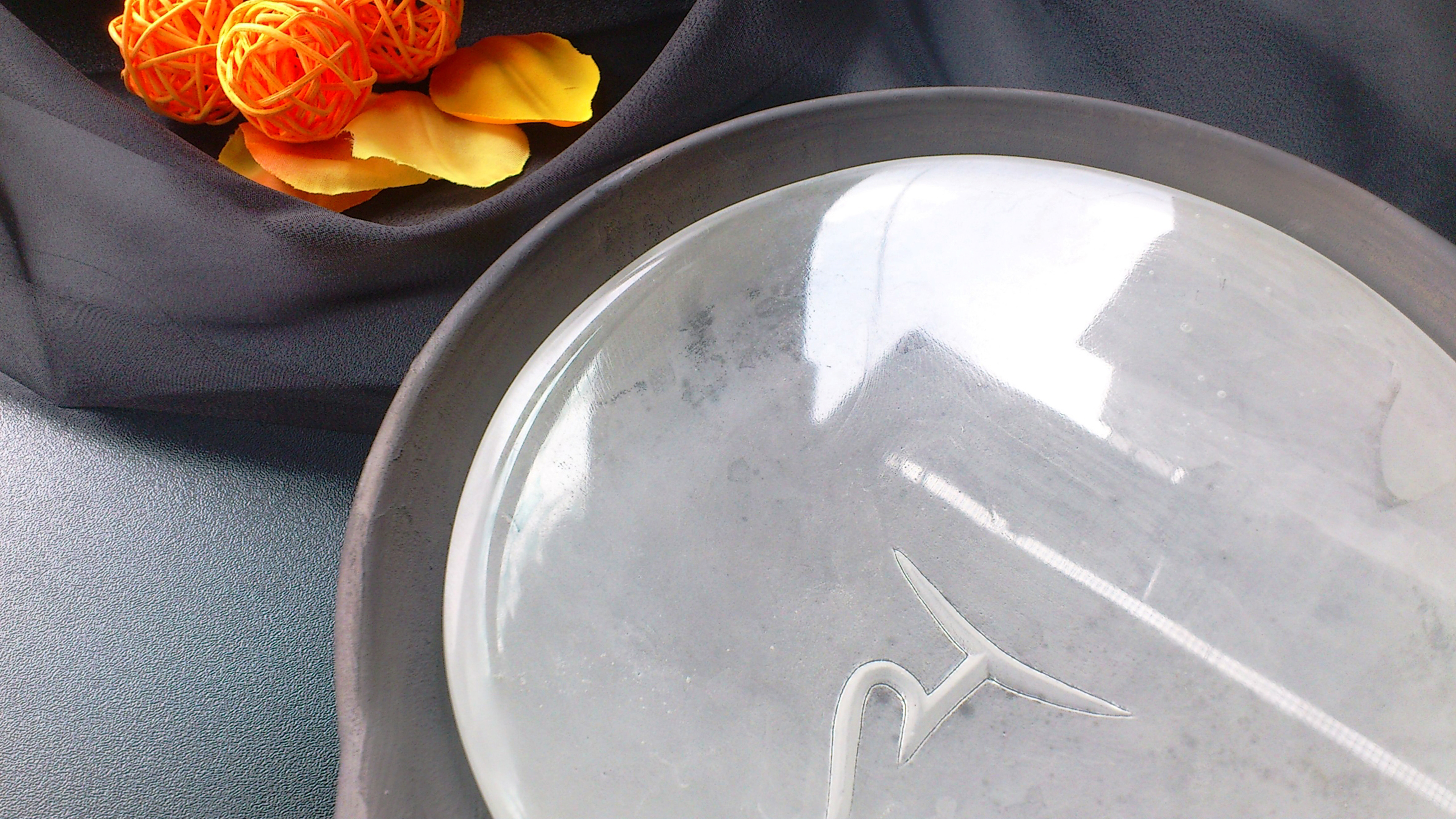 空/The Soul ofEmptiness
---
創作理念
空 – 梵文
東方文字是符號、是清晰意涵的聲音,也是結合思維創造的舞動形體,對我這個西方人而言,東方文字是一種藝術。
原始的梵文符號至今仍在使用,讓我們還能理解過去梵文最初之意涵。我在玻璃下方雕刻原始梵文,再將玻璃置於粘土原始形狀上,接著以其他媒材結合,以單一獨特作品呈現。玻璃填滿容器後即賦予其新的意義,成為作品的靈魂,雕刻文字也同時顯現於玻璃上。
作品的雕刻文字為梵文的地球五行,而其他則是我在創作時所參考的現代概念,亦即現今世界的實際符號。作品呈現東方文字的優雅,同時透過文字的使用,結合古老及現代意義。
作品包含數個黑黏土形狀並置入玻璃及金屬、木炭、黑色及橘色絲線。此次參與麗寶雕塑展的作品尺寸為100cm x 100cm,下方高度為6cm,上方高度為15cm。照片由側面及上方取鏡,也包含組合後之完整作品。每件陶瓷及玻璃尺寸為22 x 25 x 8cm 及 30 x 30 x 10cm。整體作品共由十件單品組成。
Statement of Creative Concept
The soul of emptiness – Sanskrit
Oriental scripts are symbols, are sounds that bring clear meanings, are dancing forms combined to create concepts. For me, coming from a western culture, they are pieces of art.
Original Sanskrit symbols are still alive bringing us the original concepts from the past to our days. I carve the original Sanskrit symbols under the pieces of glass that rest into clay original forms, and then I combine them with other materials and present them as a whole unique piece.
The glass parts fill the emptiness of the vessels giving them a new meaning, they become the soul of the piece, and the inscriptions appear flouting into the glass forms.
The inscriptions are the five elements of the earth in original Sanskrit and others are my own creation to refer to modern ideas, actual symbols of our world. I draw them with the elegant shapes of the oriental script. The sculpture brings a mixture of ancient and modern meanings using scripts.
The sculpture is created by several black clay forms filled up with glass and by other pieces in glass, metal, charcoal and black and orange silk. The size of the piece I present to Lih Pao Awards uses space of 100cm x 100cm. The height of the piece is 6cm in the lower parts and 15cm in the upper parts. I present photos from side and top of some of the particular pieces and from the way they are combined together. Each piece ceramic and glass is 22 x 25 x 8cm and 30 x 30 x 10cm. The whole sculpture work consists of 10 pieces.