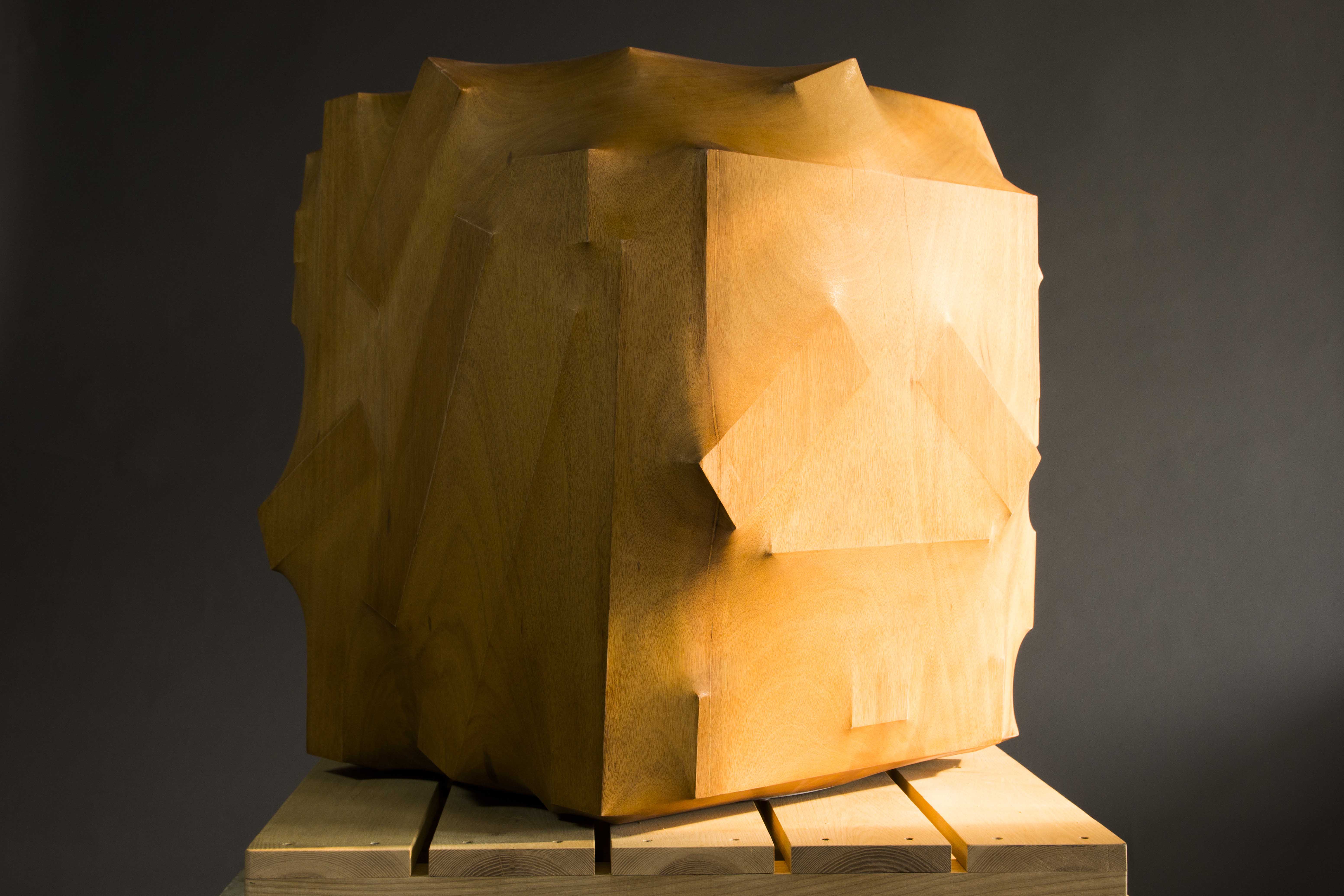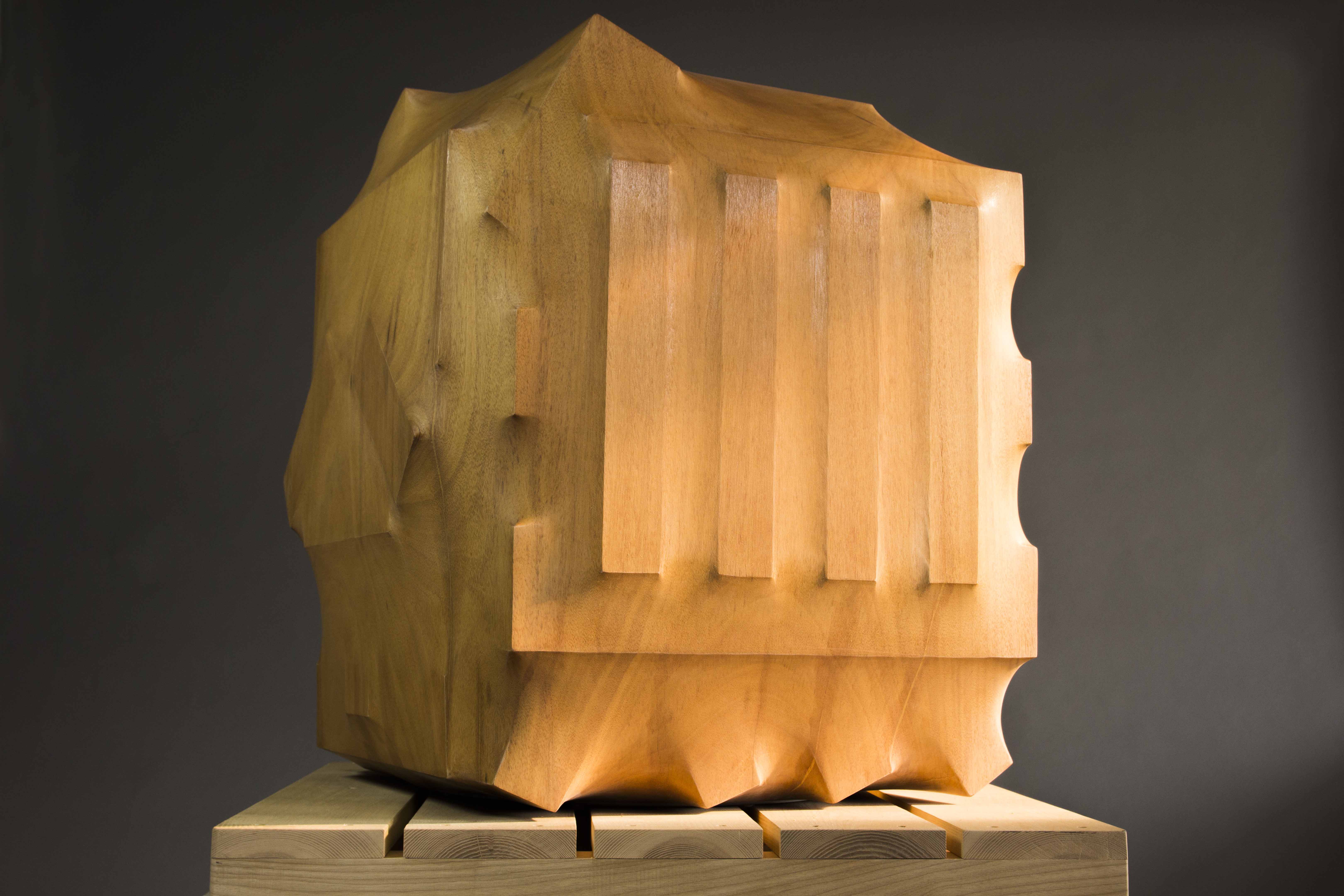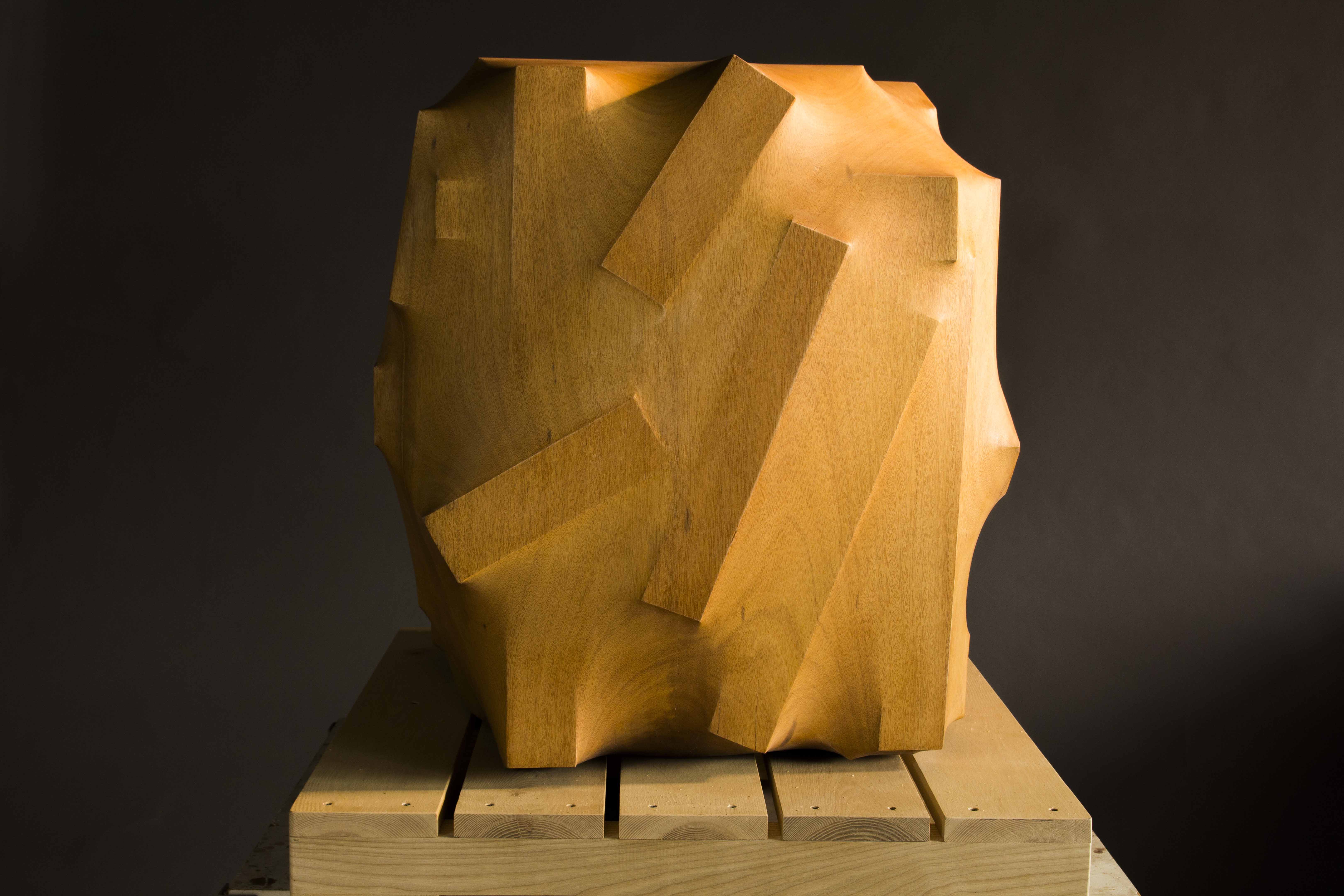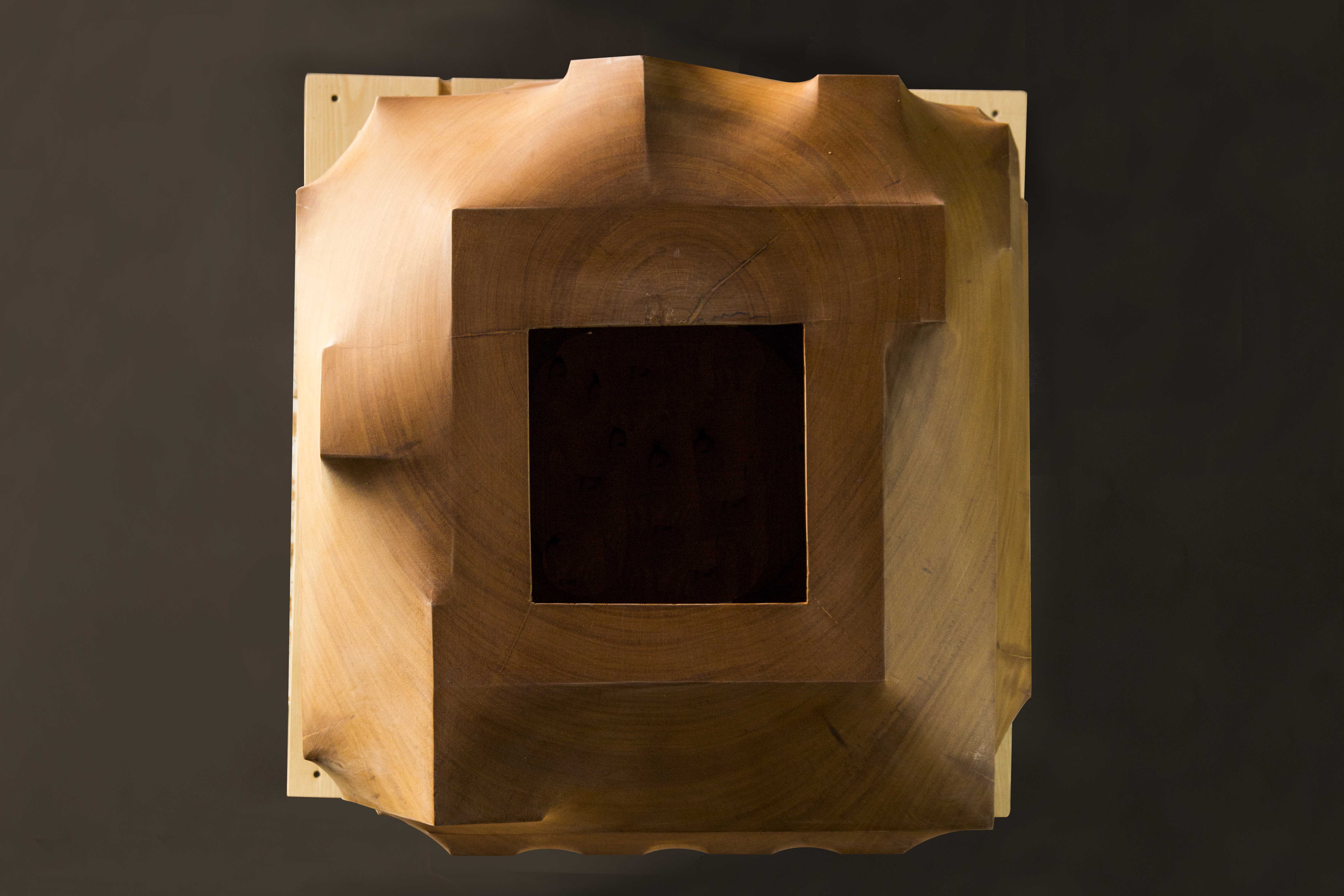 空無一物/ Empty
---
創作理念
作品表象是平凡貨物被包裹放置於棧板上,看不清卻想一窺內部隱藏的物件為何! 若靜下心環顧作品,卻可發現隱約線條中竟浮現「空無一物」四大字。「空無一物」是從重達一噸的桂蘭木,經日日鑽磨、細細雕鑿,如今只剩區區幾公斤空殼,而這輕巧的表象軀殼,恰恰是原木曾經真實存在的證明。
在追求感官與物質的現世,作者選用「空無一物」放下故我,一遍又一遍蛻變,將原本的「有」淬鍊至「無」。透過被包裹、簡化的抽象造型,傳達作者一以貫之的創作意念「空」;在表象與內在之間,巧妙轉換空間與視覺,使觀者自視覺影響心理,喚起對於隱藏事物的記憶與想像。
這段創作旅程本是作者尋找內在真實自我的途徑,更期望帶領觀者回到最原始、最純真的初心。
Statement of Creative Concept
The work creates an image of an ordinary piece of package on the pallet, and because it is hard to tell what it is simply by the look, it triggers a desire to peek inside. If the viewer looks attentively and keeps oneself concentrated and undisturbed, he or she may detect the word "empty" coming out of those blurry lines. This work EMPTY was originally a giant one-ton piece of mersawa, and after repeatedly grinding and carefully carving of the fine details, the solid wood was completely emptied into a lightweight shell of few kilograms; it was nevertheless once a piece real and solid wood.
In the mundane world where people chase after assorted senses and materials, the artist chose "empty" to let go of the old self and to embrace countless transformations one after another to extract essence from all to none. The abstract style of a package and a focus on simplification enabled the artist to successfully transmit the concept of this work: emptiness. Between the surface and the inside, the clever space and sight conversion allows what the viewer see through the eyes to generate psychological impacts on the viewer, not only awakening their memory but also shaking up their imagination for things buried deeply somewhere inside their heart.
The passage leading to this artwork is also the artist's soul searching passage. Most importantly, the artist hopes to assist the viewer to retrieve the most original and pure pieces of memory.