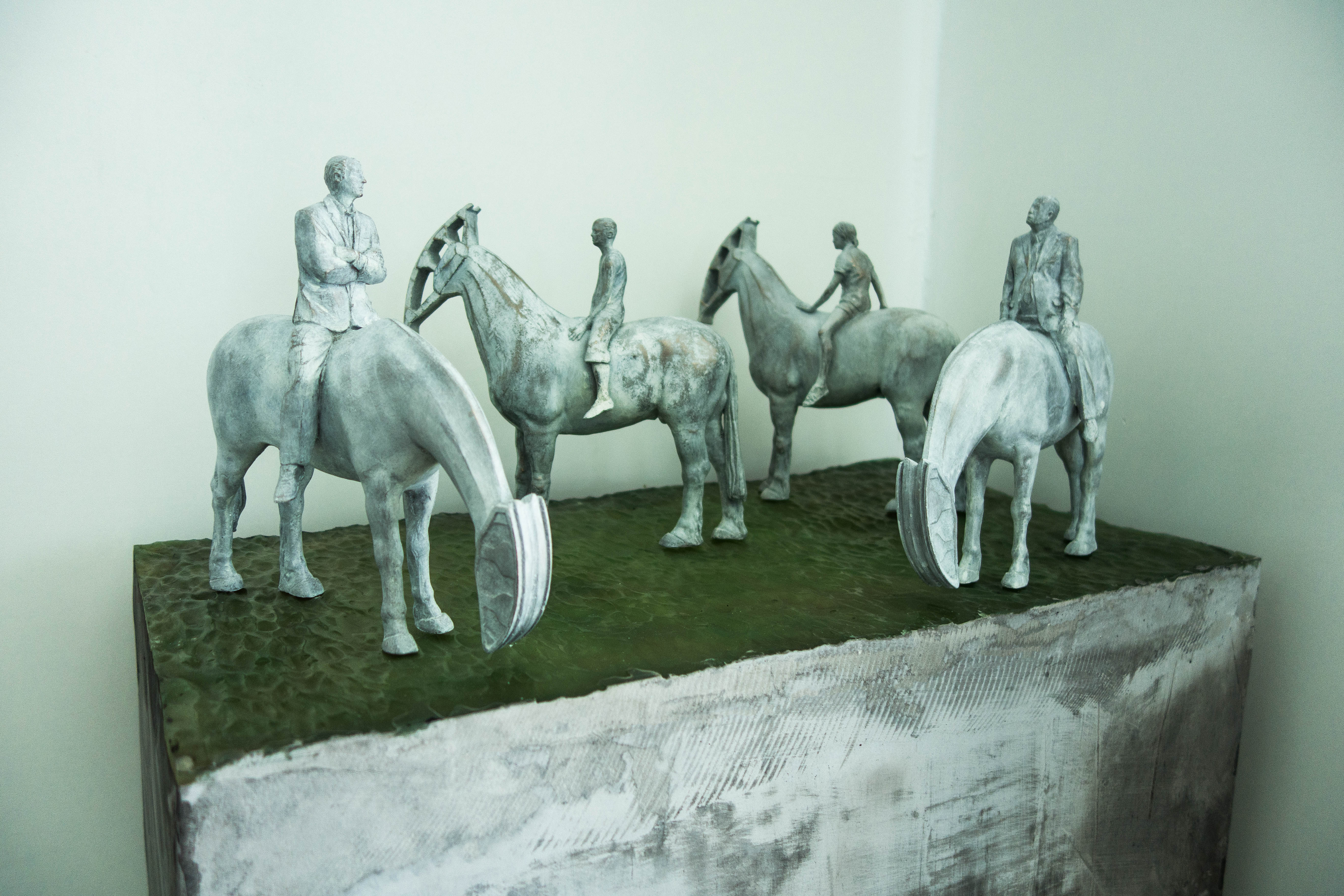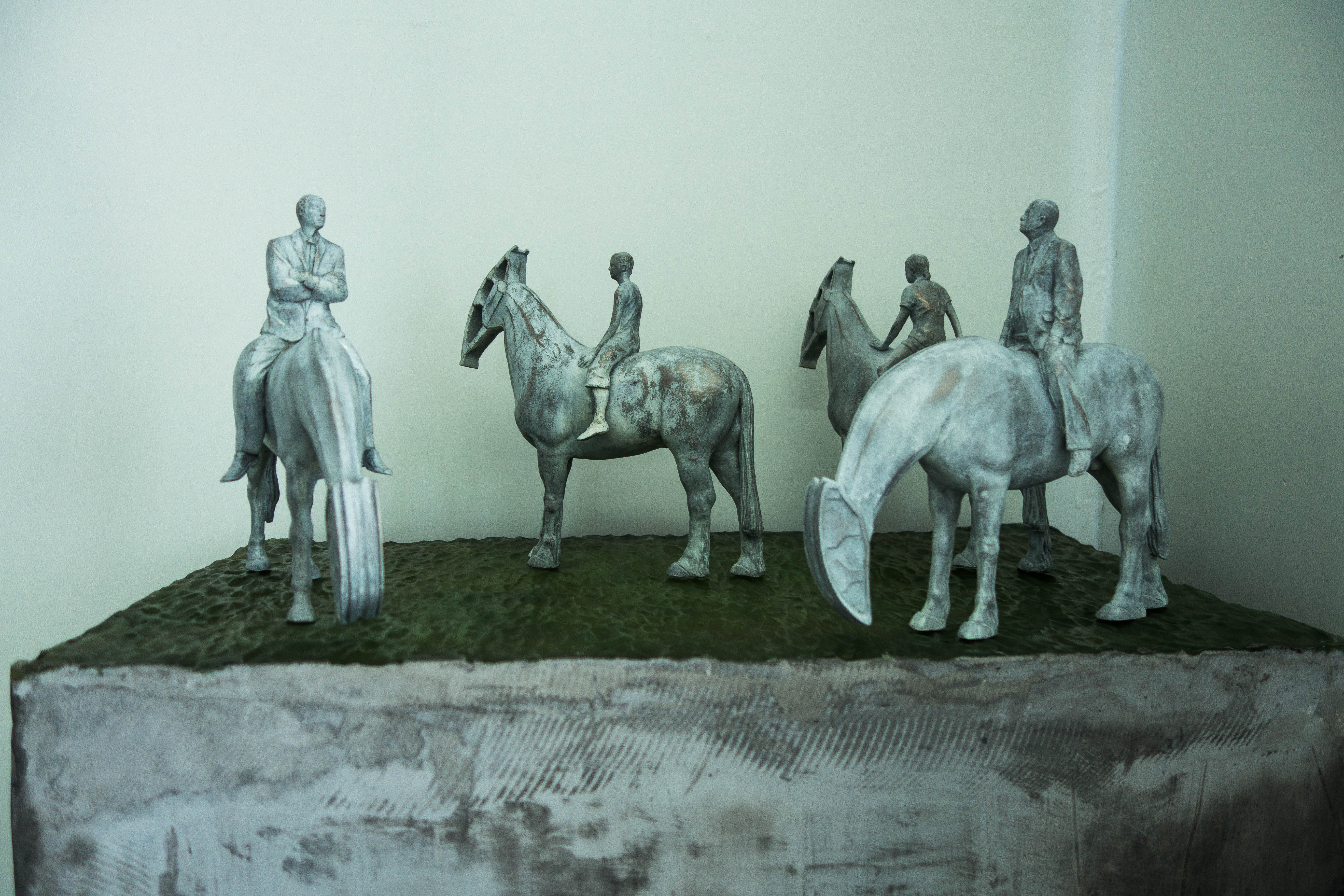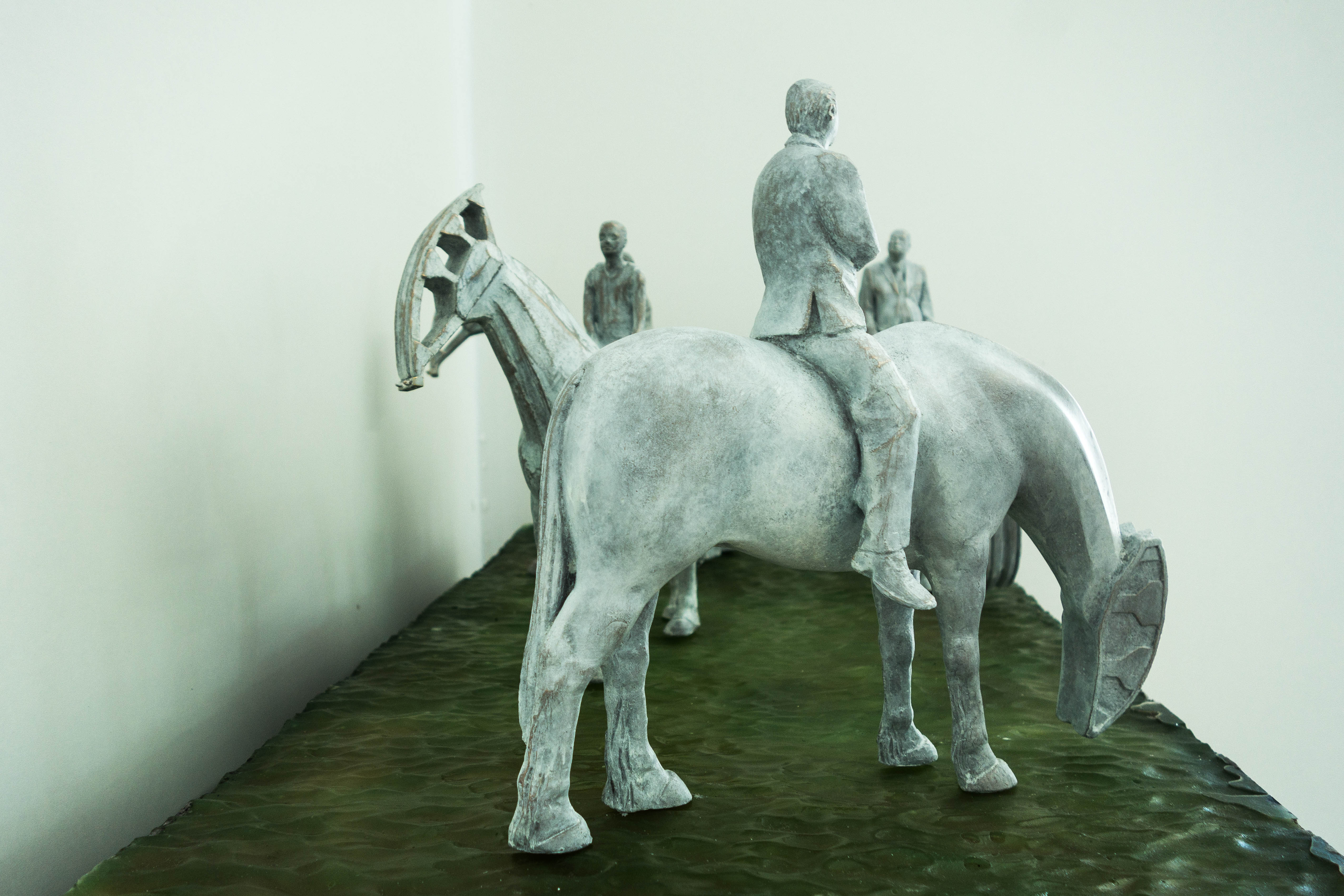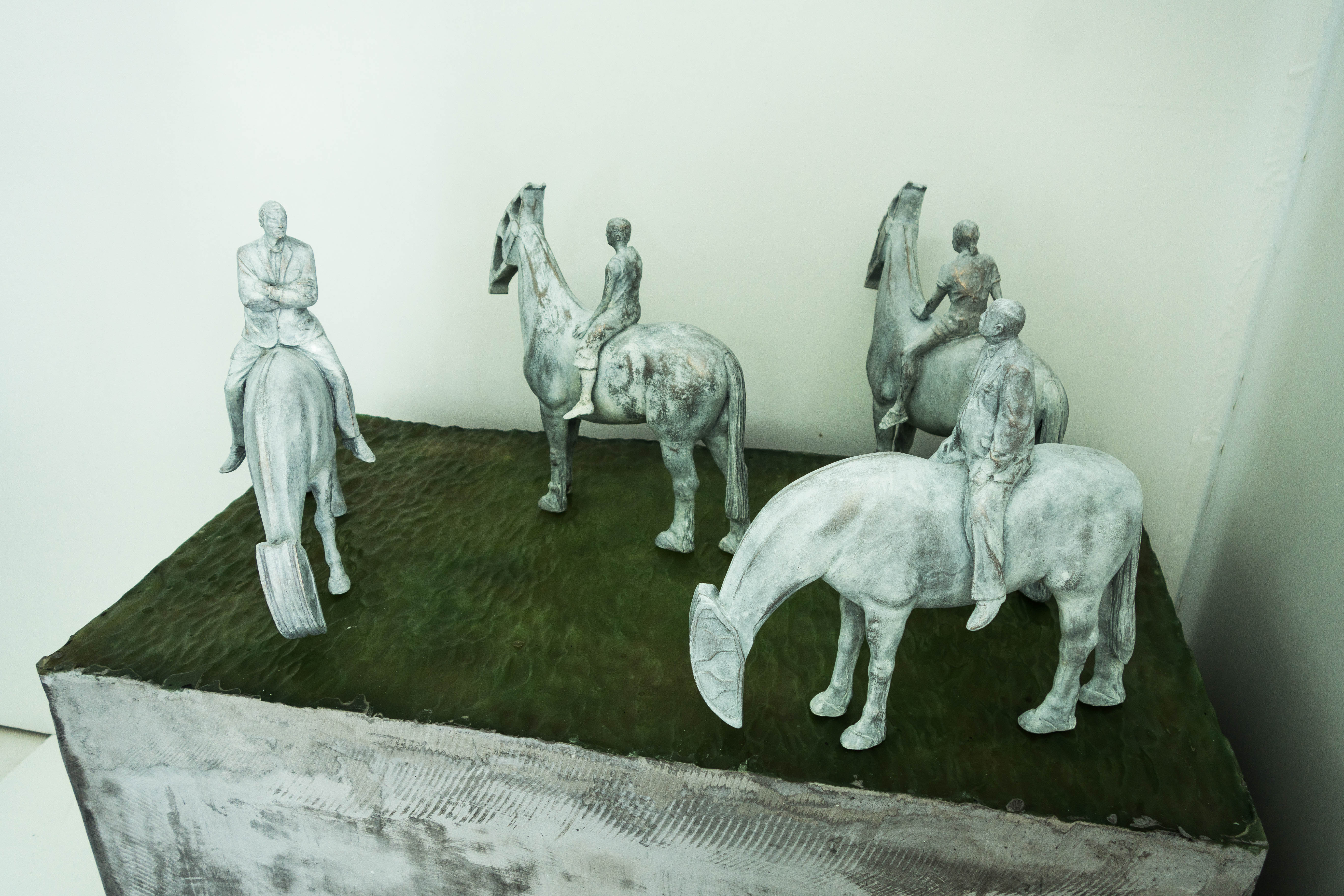 勢不可擋/The Rising Tide
---
創作理念
傑森泰勒的最新作品馬匹與騎士系列於2015年9月3日完成於倫敦市中心泰晤士河畔的佈置,緊鄰軍情六處總部之河岸、泰特美術館對面,每天兩次的潮汐使得作品露出程度經常呈現高低起伏之差異。
雕塑作品結合石油探鑽機械與馬之形體,除刻畫倫敦之役馬,也試圖喚起大眾對石油過度依賴及氣候變遷之注意。
駕馭每匹馬之騎士均有所不同,或成年男士或青少年。前者展現對氣候危機之漠視或猶豫,後者則代表願意對氣候變遷採取行動之希望。整體雕塑象徵人類控制大自然的慾望,但大範圍澎湃的潮汐變化,更顯現出人類天生的脆弱。傑森泰勒藉由水平面上升的現象呼籲人類應採取行動之迫切,每天的潮起潮落則象徵改變的契機從未停歇。
Statement of Creative Concept
Installed on the 3rd of September 2015, my latest work depicts a series of horses with riders on the banks of the river Thames in central London. Positioned on the shoreline adjacent to the MI6 headquarters in Vauxhall, opposite Tate Britain, the tidal works are revealed and partially concealed by the rise and fall of the Thames twice daily.
The hybrid sculptures fuse oil extraction machinery with the equine form, referencing the working horse of London whilst drawing attention to our ongoing dependency on fossil fuels and the potential apocalyptic outcome of climate change.
Each of the horses has a different rider, either a male suited figure or a young teenager. The suited figures illustrate an attitude of denial or ambivalence towards our current climate crisis whereas the young riders represent hope in effecting future change. As a whole the sculptures symbolise our desire to control natural forces, but their position in a vast body of moving water highlights our inherent fragility. It is intended to provide a disturbing metaphor for rising sea levels, demonstrating how little time we have to act, yet crucially it offers hope as it resets itself each day offering us the opportunity for change.