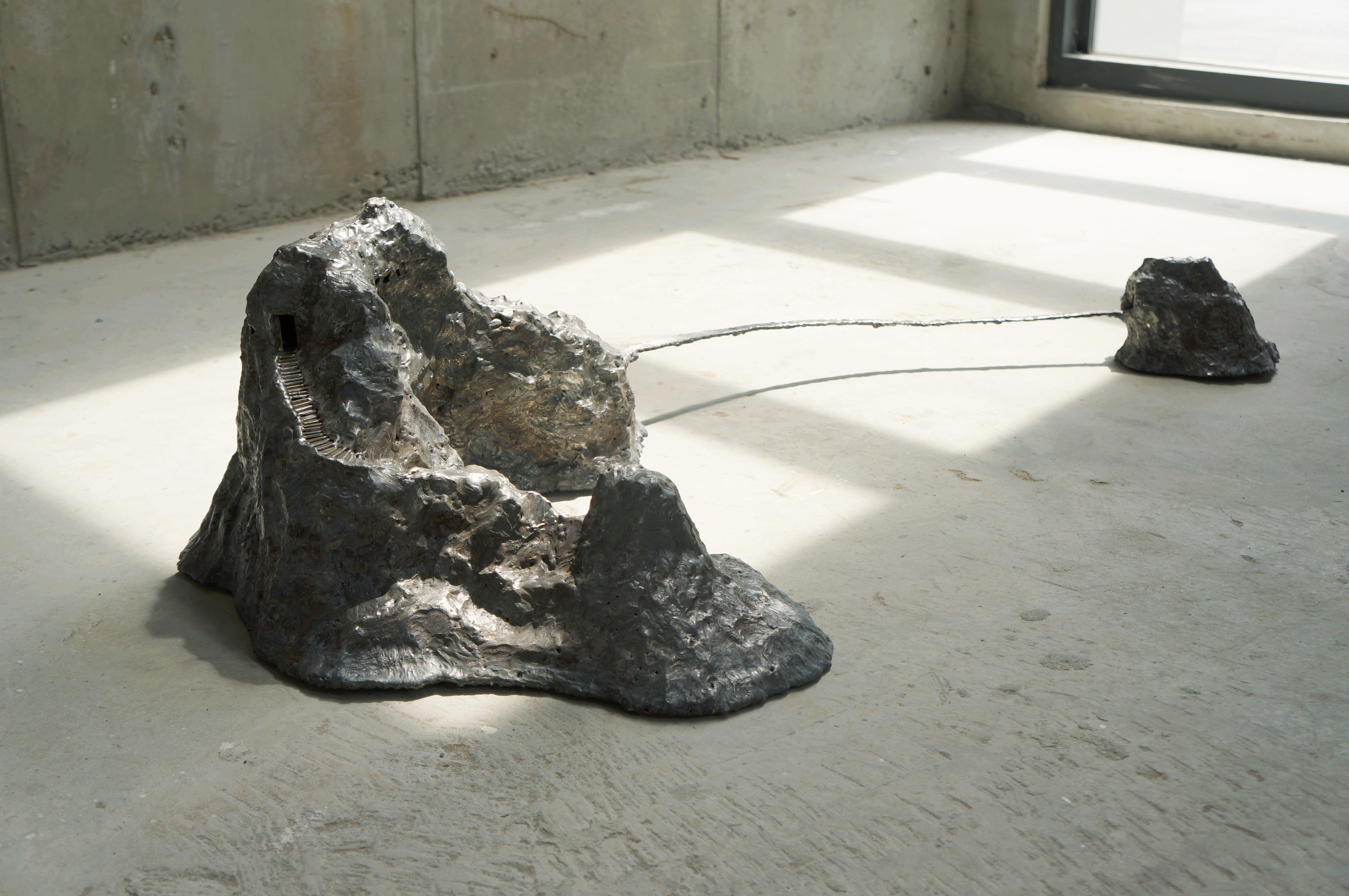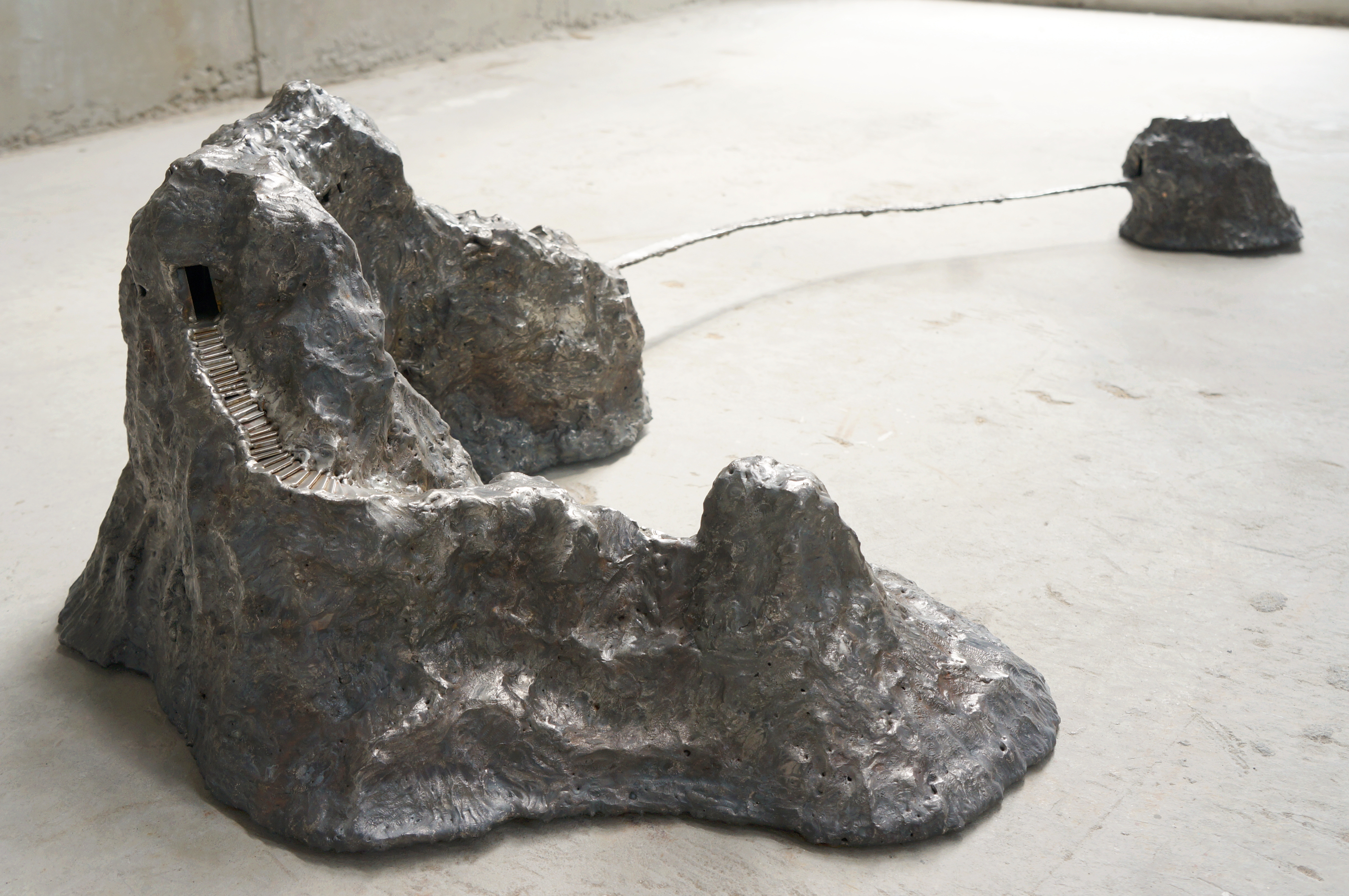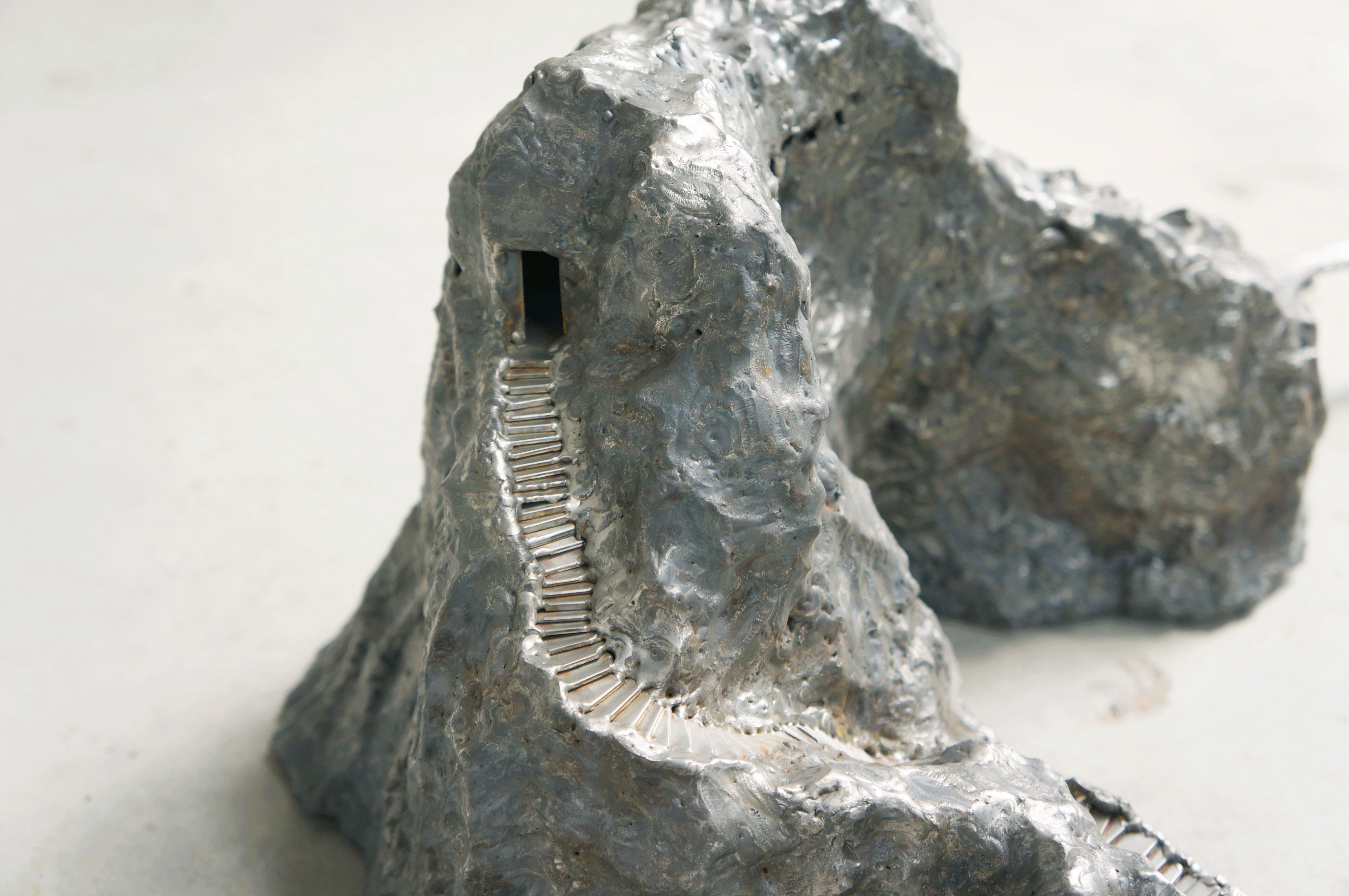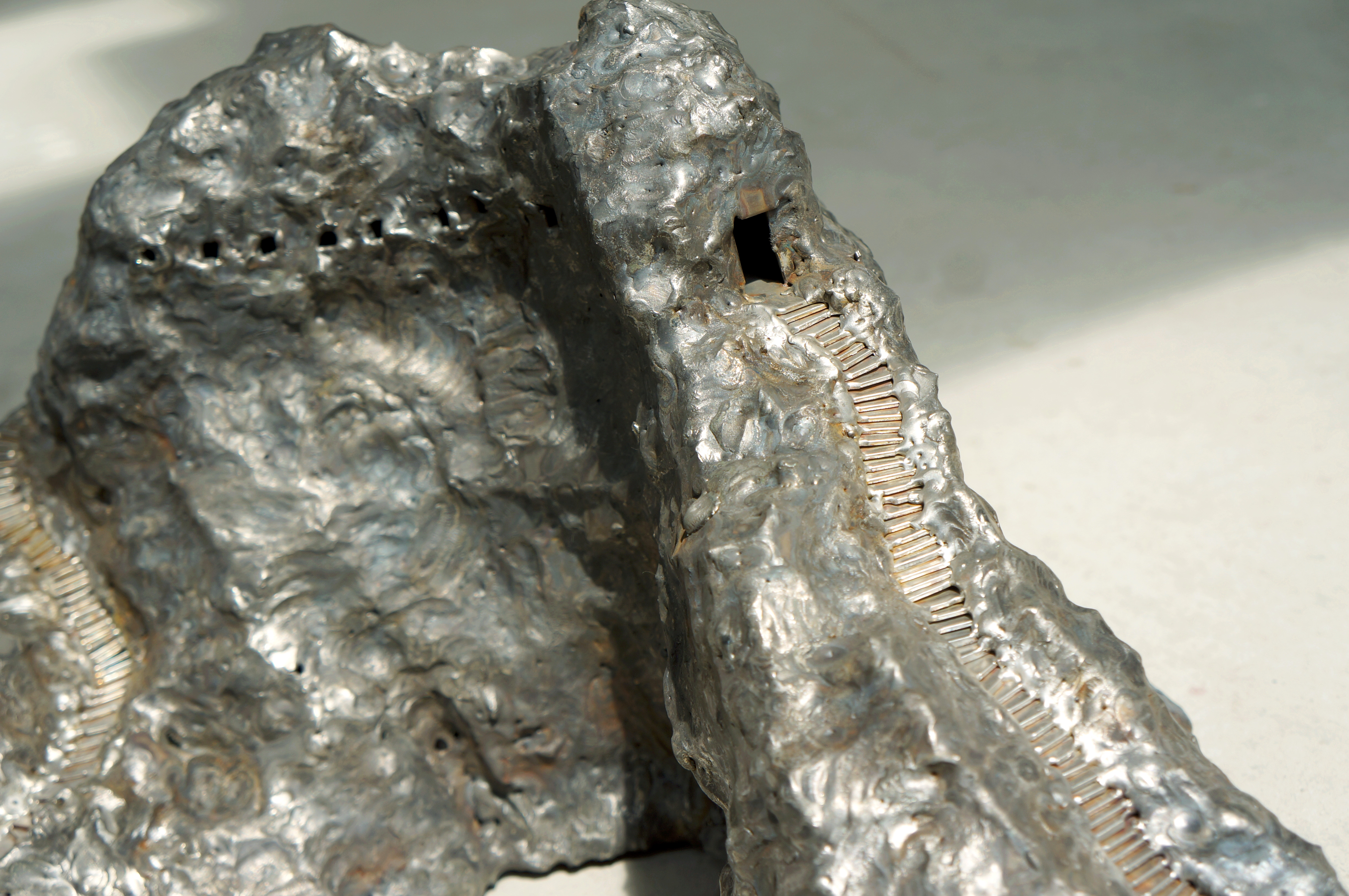 秦皇島/Qinhuangdao
---
創作理念
我認為建築的外觀不該只是制式化的造型,應該是要更自由和具有創造力,才能使其空間使用者感到愉悅自在。而我使用不鏽鋼做為主要創作媒材,原因是材質本身即是工業時代下的產物,而現代建築亦然。我將原本平直工整的不鏽鋼片經由焊接熔化為有機的造形,透過材質本身的轉變讓建築及自然景觀做連結。在這次展出的作品中也加入了彩色玻璃,透過光線的變化影響作品內部空間的視覺。
「站在能分割世界的橋,還是看不清,在那些時刻,遮蔽我們,黑暗的心,究竟是什麼。」─萬能青年旅店《秦皇島》
我們通常在情緒低落時,常會形容自己像一座孤島,不被任何人所了解也被排除在世界的邊緣。而孤島和世界的連結卻只有一條長長的橋。
Statement of Creative Concept
I think that the appearance of the building should not just be regularized shape; it should be free and be more creative in order to make space for the user to feel comfortable pleasure. And I used stainless steel as the main creative medium, because the material itself is the product of the industrial era, and modern architecture versa. I used originally neat flat stainless steel sheet by welding melt into an organic shape, and the material itself changed so that construction and natural landscape made the link. In this exhibition work, the stained glass was utilized so visually the internal space changes with light.
"Standing on the bridge that divides the world, we could not see, at those moments, what shielded us from the world ─ Universal Youth Hostels "Qinhuangdao."
When feeling depressed, one often described himself as an island, not to be understood by anyone as he had been excluded to the edge of the world. What links islands and the world was only a long bridge.