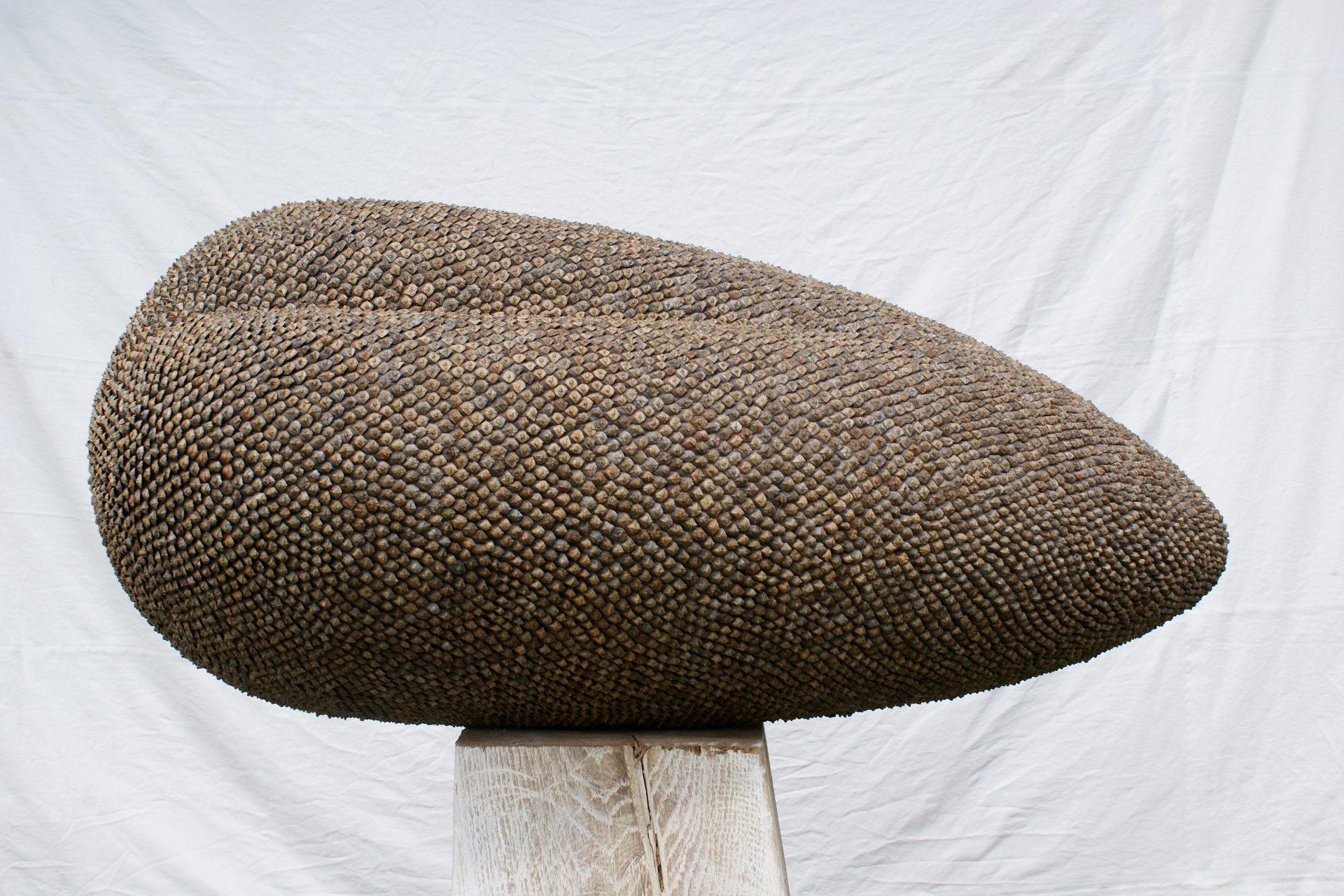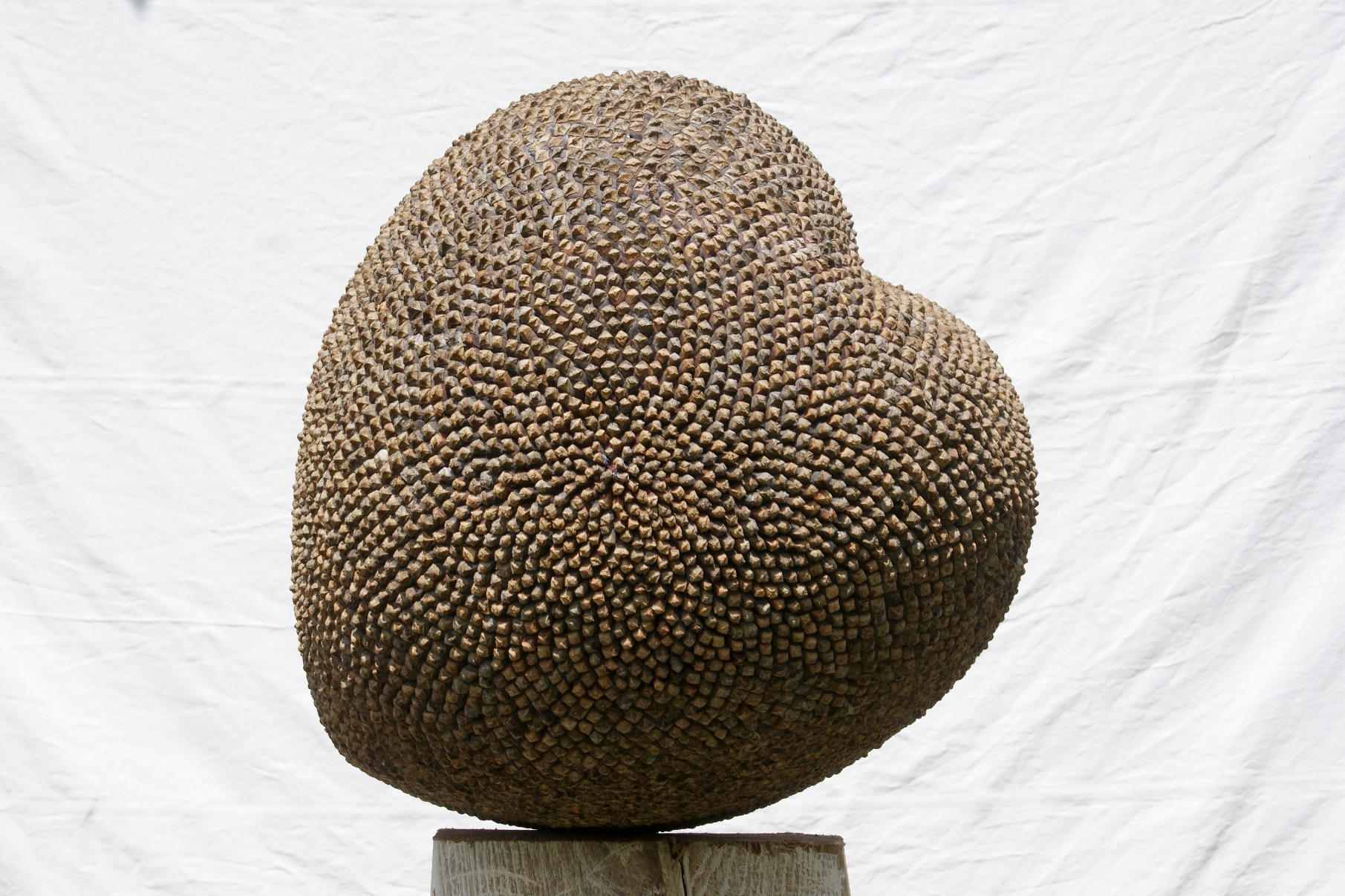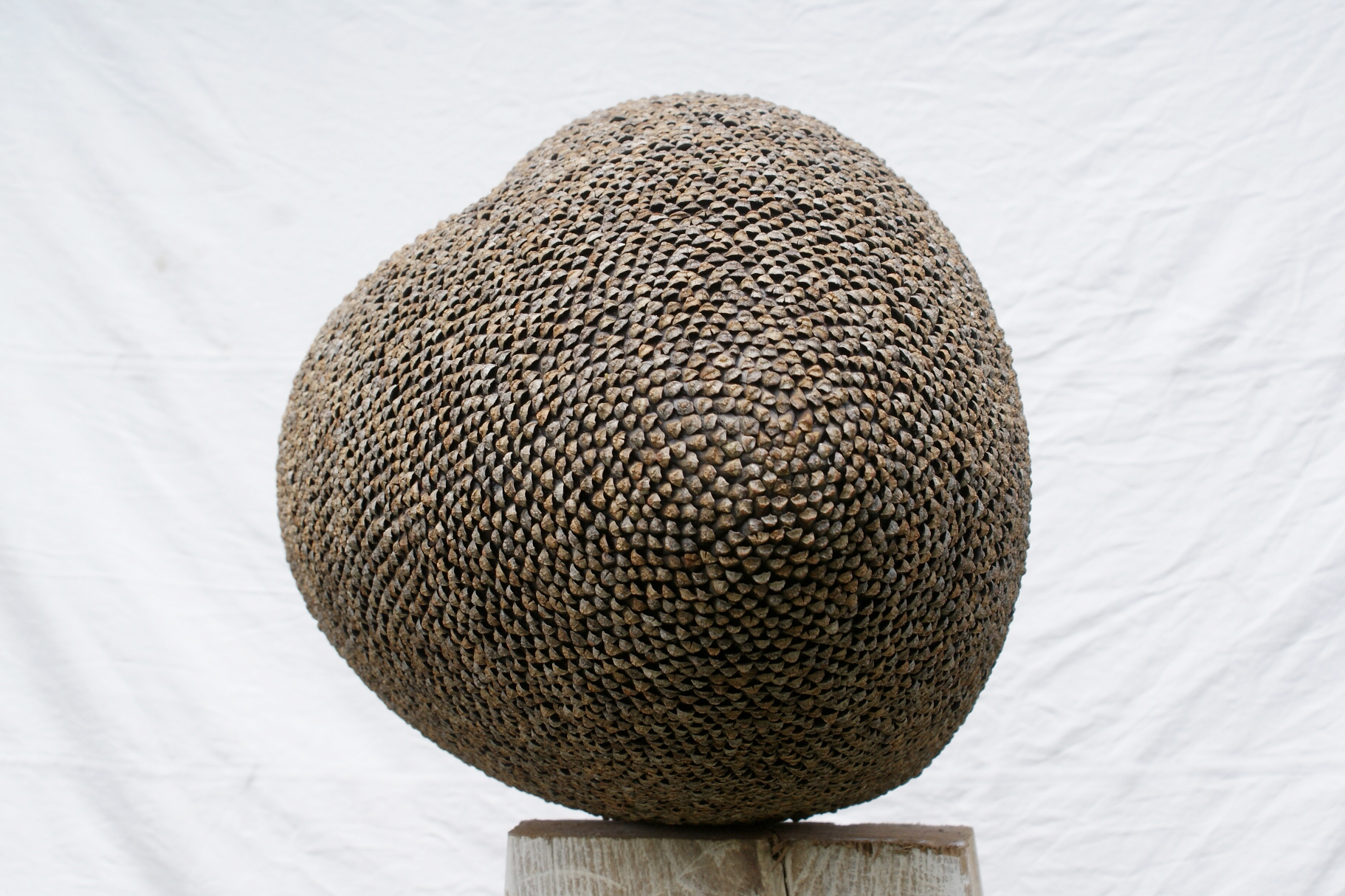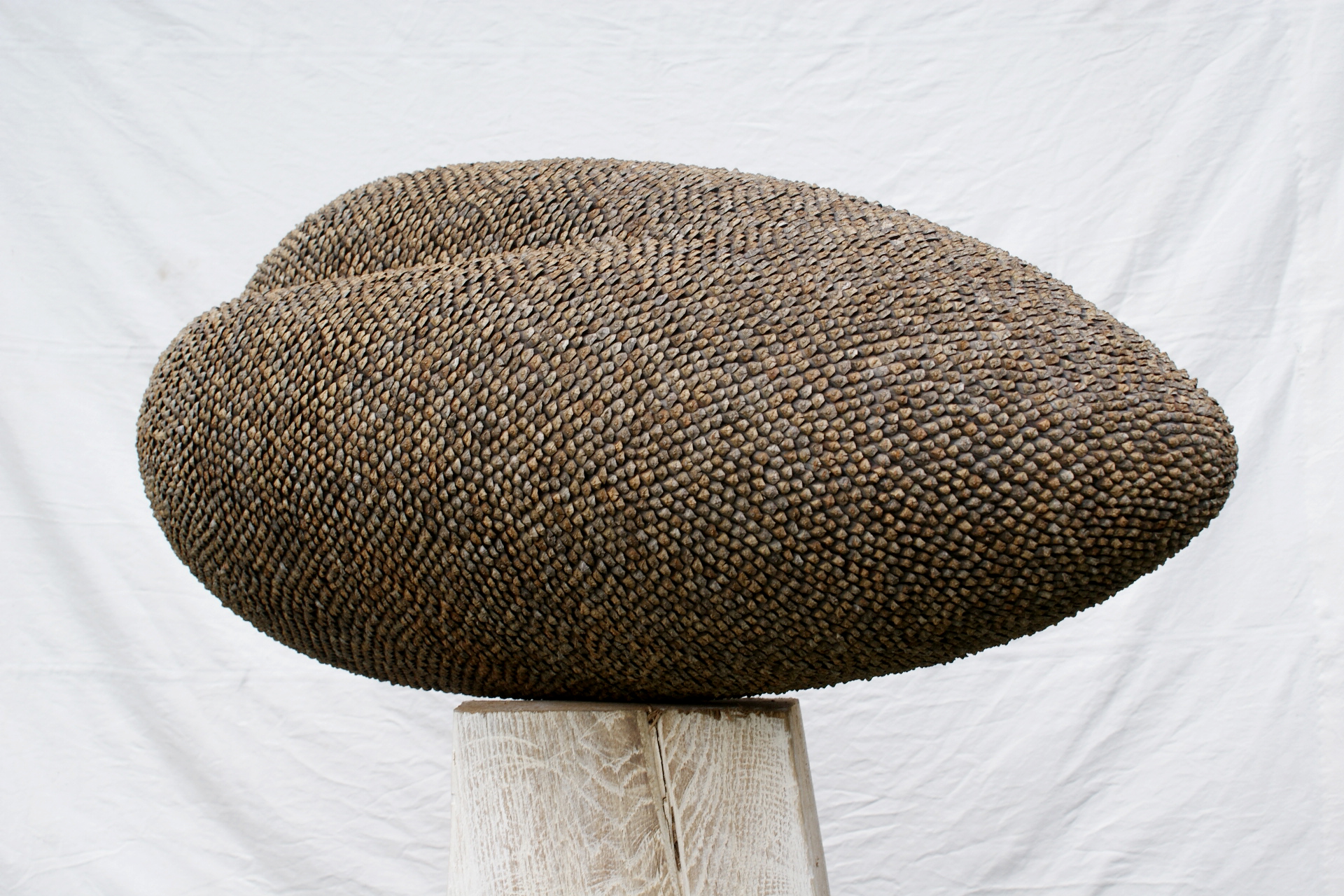 種子 - 心/Seed-Heart
---
創作理念
大自然在我的創作扮演重要角色,就像智者不斷教導不變的真理一般。我認為人類傾向以人為的虛擬世界取代自然,透過精心規劃與邏輯推算不知不覺將虛擬認定為唯一的真理。
此次我規畫將佈滿松果鱗片的木頭參賽,透過自然形狀的改變呈現二元性,也就是結合自然元素和人類最具代表性的象徵性心形圖案,喚醒我們探究有關古代智慧的問題,例如自然的奧妙或將物質轉化為精神層面的可能性。
這種轉化與蛻變在自然界透過永恆生命週期不斷發生,且在生與死之間循環。
透過本作品,我想傳遞的主要訊息是人類將生生不息,且對未來充滿信心。
Statement of Creative Concept
In my sculptural work, nature plays an important role. Just like a wise old master, it teaches us by relentlessly repeating us its forever valid messages. I believe that human beings have a tendency to replace the nature friendly truth of everyday reality built on an age old inherent intuition, with a well-crafted, rational, but virtual world that very slowly, almost unnoticed it tends to become our only accepted reality.
For the biennale, my work was carved from wood that has been covered with pine cone scales all over its surface. In this work through the metamorphose of a natural form or element I'm trying to formulate a duality, in which a natural element and an important sign of the human symbolic system, more precisely the heart shape, are merged together into a hybrid that can awaken in us the capability to ask questions regarding ancient truths and wisdom, like the ones regarding the grandeur of nature or the wonderful metamorphose of mater into spirit.
In nature this metamorphosis happens through the eternal cycle of life with its two cardinal but transitory points that are birth and death.
The main message coded in this work is, or could be the proof of faith in a positive and prolific future for all mankind.